KANSAS CITY, Mo. — Original Post
Almost 11 years later, a family is finally getting their day in court.
Jerry Smith was killed in 2007 in a hit and run accident. Nine years after he was charged, the driver is finally going to court.
Before court Thursday, Smith's sister, Lea Ann Benedetto said it's hard to believe this day is here.
"I never in my entire life thought I would see this day coming," Benedetto said.
Smith stopped to help at a crash that night at 9th and Benton in KCMO, when a speeding wrong way driver struck him — killing him instantly. The incident was caught on dash cam video by a nearby officer.
The next day Benedetto found her brother's boot feet away from the crash site.
"I think about the force it took to take it off of his foot because I haven't even untied it," Benedetto said back in 2009.
Police say the driver is Cesar Saenz. He was arrested around the time of the crash on unrelated charges but released when police didn't have enough evidence to charge him.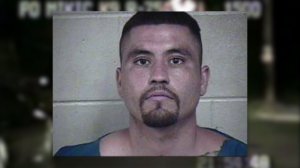 Later police were able to get the evidence they needed in the form of Smith's DNA on Saenz's mother's car, and the passenger of the car providing a statement. They told police Saenz hit Smith and fled the scene, fearing deportation.
When he was charged and a judge issued a warrant for his arrest, Saenz was gone — allegedly back to Mexico.
Smith's family said Saenz is in the country illegally. ICE told FOX4 the agency is looking into Saenz's case and is preparing to release a statement. Court documents show that Saenz does not have an issued social security number.
"It's pretty bold, but I've heard a lot of people say, 'They always come back to the scene of the crime,'" Benedetto said.
Saenz was arrested in KCK in June on unrelated charges, and the court was able to serve Saenz's warrant for first-degree involuntary manslaughter and felony leaving the scene of an accident.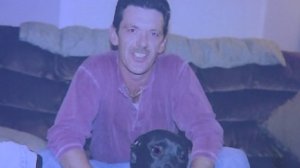 "Closure to me would be having my brother back. It`s going to be justice — justice for him, justice for his kids, the whole family," Benedetto said.
Now, instead of her brother being with her, she keeps an angel wing charm around her neck.
"I know Jerry went to heaven as soon as he was killed," Benedetto said. "He laid down his life for another."
Even though Saenz's arraignment wasn't a huge day in court, Benedetto said it was a big step.
"A huge step. A humungous," Benedetto said. "I love you. I miss you, and I know he would be such an awesome grandpa to his four grandbabies."
In court Thursday, the judge recommended the case head to a grand jury. Saenz will be back in court on Sept. 17. Saenz did not have legal representation at the time of court, which resulted the arraignment being pushed to this date.