GRANDVIEW, Mo. — Original Post
A man has died after shot by officers during a confrontation at a home in Grandview.
The shooting took place at a home near 148th Terrace and Bellaire Avenue around 3 p.m. Sunday.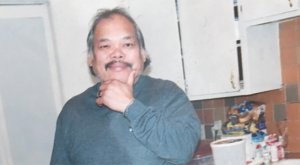 Sgt. Bill Lowe with Missouri State Highway Patrol said police were called to the house around 2:40 p.m. by a family member of the man, identified as 60-year-old Larry San Nicolas.
Lowe said the man was acting despondent, irrational and violent.
Lowe said when officers arrived San Nicolas came out holding two "samurai-type swords."
After he refused to comply with commands from officers, an officer shot him with two less-lethal bean bag rounds, which Lowe said, "did not have an effect."
Lowe said the man continued to "rush towards the officers in a threatening manner," at which point another officer shot the man.
Police at the scene confirmed the man was injured and taken to a hospital.
Lowe noted that when San Nicolas was being taken to the hospital, he was speaking.
Hours later, authorities confirmed San Nicolas died of his injuries at the hospital.
No officers were injured. Grandview PD requested that Missouri State Highway Patrol to assist in the investigation.