KANSAS CITY, Mo. — Rain dropped down on a patchwork quilt of umbrellas outside Redemptorist Church.
Green wreaths hung on the door as a sign of welcome to all who entered.
Ladies in their Sunday best matched with pearls and the perfect handbag. On each one read the name "Kate Spade."
Inside there was a guestbook and an array of beautiful flowers, but you would not see the photo of the icon these women came to honor. Her family would tell you that's just Kate's style.
Inside the sanctuary, the ornate altar of white allowed the pop of pink peonies to come into focus. Kate's favorite flower was all you needed to see. From small vases to large arrangements, the bulbous beauties were like fireworks of flowers. Simple yet strong. Beautiful and bold. Candles flickering in the background adding sparkle to the room.
Women lined the pews wearing black with splashes of color.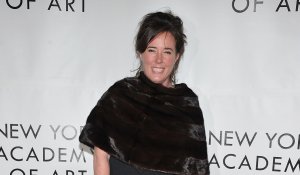 A fan walked up to the reserved section and sat. She tried to snap her perfect Instagram photo, but an usher brought her back 10 rows.
The room bustled with conversations, some about what Katherine meant to them and others just saying hello to old friends.
Spade took her own life earlier this month. She was found dead in her New York City apartment on June 5.
When the clock struck 3 p.m., the room went silent, but it would be another 15 minutes before the doors of the church opened and her memories walked in.
The folded program was bordered in green with the heading "Our Tribute to Katherine Noel Brosnahan," who the world knows as Kate Spade. Below was a black and white photograph of the woman who brought everyone there that day, clutching her young daughter, full of love. It was a happier time. This was the flash and glamour that Kate loved — the joy of being a mother — and it was clear to see.
A light shined down the aisle and in walked Spade's family with her in front. A simple white porcelain urn held the fashion icon, followed by her husband Andy, his brother David and their mother. Her brothers and sisters and extended family sang "The First Noel" as they walked her to the altar.
Katherine Noel Brosnahan was born Dec. 24, 1962. Her family said her love of Christmas started the first day of her life. She wished every day was Christmas Eve.
"All of her life, Katy was thrilled to be a Christmas Eve baby, thus her middle name. We welcome her home with a song that celebrates those two facets of her legacy."
Some singing somberly and others with verve, the room sang with them in a carol for Katy.
Before beginning the ceremony, the Rev. Donald Farnan made an announcement to the room. Earl (Frank) Brosnahan Jr. had planned to be there that day. However, in the past few weeks his health took a turn and he was placed into hospice care just days earlier.
The night before his daughter's funeral, Brosnahan died. Farnan said he wanted to be with Katy, that they were together now with her mother.
Farnan said there was a tie between each scripture reading that day: love, innocence and child-like nature. The ability to see the best in others. That was Katherine's character — a character reflecting the heart of Kansas City, where strong morals, a firm handshake and an authentic smile all mean something.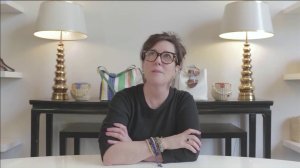 Farnan said it was only fitting the "gem of her family" was laid to rest here.
He spoke about Spade's love for animals. In lieu of flowers, Spade asked donations to be given to the ASPCA and Wayside Waifs, Kansas City's largest no-kill shelter. Farnan said Spade couldn't stand zoos, circuses and anyone who could tug on a dog's leash. It spoke to her empathetic character, her ability to listen and understand others.
His gospel spoke about a girl from Kansas, much like another girl named Dorothy, who went to the Land of Oz, somewhere Kate may have called New York. He said she met many people along her path, some helpful and others who may have tried to lead her astray.
Her sophisticated and sensitive nature helped get her through; however, we all have wicked witches and flying monkeys of our own. What we take away of her journey to Oz and back is to remember her spark, her light and uplifting brightness. There's no place like home, and now that's exactly where Kate is — with her father walking her to the gates of heaven.
Her sister, Michele Brosnahan, took to the podium for the third reading. She thanked everyone for their support and said it was incredibly difficult for their family. Brosnahan said her sister was an incredibly empathetic person who loved animals.
She wished Spade's husband, Andy, and her daughter, Frances 'Bea,' strength in moving forward. She said she hoped Kansas City would always be a warm memory for them.
"The world will be a little less colorful," said Earl Brosnahan III, Kate's brother. He encouraged friends and family not to dwell on her passing, but to enjoy her passions. He said Kate once said she would want to be remembered as a good businesswoman, a great friend and a lot of fun. That she was generous to a fault, but quiet about it. She gave whatever she could to those who needed it, and when ASPCA commercials came on they had to hide the checkbook.
Brosnahan said, in Spade's office, she always had four clocks set to what she believed were the most important times to know: New York, London, Tokyo and Kansas City.
While she was living in New York, the homeless outside her apartment became rich because she couldn't say no. He said that Spade always put others first, especially the less fortunate.
He ended with Colleen Hitchcock's poem, "Ascension."
"And if I go,
while you're still here…
Know that I live on,
vibrating to a different measure
–behind a thin veil you cannot see through.
You will not see me,
so you must have faith.
I wait for the time when we can soar together again,
–both aware of each other.
Until then, live your life to its fullest.
And when you need me,
Just whisper my name in your heart,
…I will be there."
Then Andy Spade, Kate's husband, took the podium, shuffling through his cards he said his mother was organizing for him. He said Kate was a special human being, and he was so fortunate to have her in his life.
He remembered the girl he knew back in Arizona who landed in New York after traveling around Europe with $7 in her pocket.
Spade went to the University of Kansas and graduated with a degree in journalism from Arizona State University where she met Andy who was studying marketing.
On a whim, he moved to New York to be with Kate after she got a $14,000-per-year job working at Mademoiselle Magazine. He said Kate told him where to go, to call her on the payphone and look up. There she was in the fire escape and threw down the key. She told him to come up to the seventh floor because she wasn't coming down to get him.
Andy told the crowd to share life with her was something he wished everyone could experience because it was beyond his wildest dreams. They raised each other into adults and were best friends. They shared everything: A 100-square-foot apartment, pizza, shampoo, toothpaste and even her toothbrush — but she didn't know it.
He talked about her humor and how many look at his brother, David, as the funny one. However, he said, Kate could make David laugh so hard he'd be under the table.
There was one person who did not attend the ceremony, their daughter, Bea.
Andy said Kate was a dedicated mother wanted to be nothing more than a mom and even left her career to dedicate her life to Bea. Even going so far as to cut her sandwiches into squares and hearts.
He was so proud of her motherhood and was lucky for her to be the mother of his daughter. He said they shared more than just a daughter. They shared sandwiches and champagne on the fire escape at candlelight, nickels, dollars and pennies and their love of Lou Reed.
"I believed in her, and she in me. We got through the journey. Two kids moving to the big city." 
Spade said his wife cared more about being kind than cool. She always said she'd rather gaze at the stars than be one. He wished she knew how much she gave to others. It was just her nature.
The group reflected on her life with her favorite song, "Imagine" by John Lennon, to remember the woman who gave so much to so many without even realizing it. The epitome of "the American Dream." A self made woman with a heart as big as her home.
Outside the church, family and friends flowed out onto the steps of the cathedral with their umbrellas folded and bags on their arm. They embraced, remembering a life that brought them all together with charm and cheer.
Kate Spade empowered women across the world, including me, to live colorfully. She taught us to leave a little sparkle wherever we go, eat cake for breakfast, to be quick, playful, and strong.
Farnan said Spade carried grace with her wherever she went, much like the handbags her fans wear each day. Bright, whimsical, simple, and elegant. Kate Spade's nature played out in her brand but touched her family in a deeper love only they can describe, and we can imagine.
The colorful life of Kate Spade is one that will shine on for years to come and inspire generations of girls to come.
If you are having suicidal thoughts, we urge you to get help immediately.
Go to a hospital, call 911 or call the National Suicide Hotline at 1-800-SUICIDE (1-800-784-2433).